On weekend I attended a bloggers meet organized by Indiblogger and Times of India. Times of India is driving this initiative "Bangalore for women" from quite some time which I have seen in newspaper. Now they decided to pool-in bloggers too, to give larger online impact to this drive. In the meet we had open discussion about the problems faced by women in the city. There were many issues shared, and some personal experience from fellow bloggers which were terrifying. I and many other blogger like me were in state of shock when we came to know that after Delhi, Bangalore is the second unsafe city for women in India. I always thought that we are living in a calm and safe city but that information was like a wake up call for me.
Bangalore being the IT hub of India sees lots of people coming here for work and higher study every year. I was not born in Bangalore, but I am living here from last 6.5 years. This city has given me my work and identity, this city is more like a home to me now. And same is the case with many others too. Bangalore is the city which has the most women workforce in technology industry in India. In the meet we have discussed a lot about the problems faced by women in the city and other issues. So here I want to talk about some solution and initiatives I believe will make a women's life easier and safer in the city.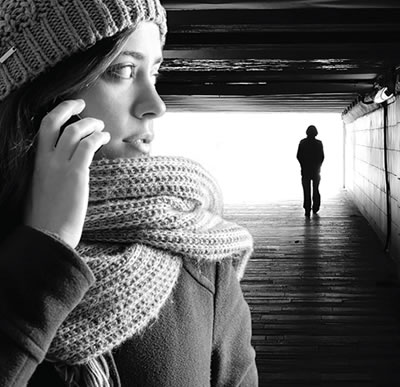 Prepaid Auto stand near techparks:
Commutation is a big concern for women working late in office. Atuo's charge more at night and they are not very safe either. But at those odd hours we have no other option but to pay them what they want and pray for reaching home safe. Having a prepaid auto stand with a constable on duty will save us from arguments on auto-fair and will give a feeling of getting watched to the Auto drivers( their vehicle number and passenger's phone number should be included in the receipt) . This in turn will make late night commutation safer for women.
Working Helpline number:
When caught in ugly situations, we really don't know whom to contact. We mostly end up calling your relatives or friends who may not be the able to really help us in such situations. Having a functional helpline number (which is quick and efficient) will be very handy. With that at least we will know that in times of danger whom to contact.
Women Auto/Bus/Cab driver:
Having women drivers will bring a sense of safety. We can expect them to be empathic to other women and the trust factor will increases. Late night cabs provided by corporate feels unsafe at times due to the incidents happened in past, having women drivers and women security guards will surly help.
Corporate Anti-Harassment cell:
There are possibilities of mental and physical harassment in the work place too. Most of the women do not feel comfortable sharing this with their male bosses and keep quite. Having an Anti-Harassment committee at work place will help the victims come out. The committee can have some senior women employees who are easy to approach. There are all guidelines given for such cells in corporates but many small industries or offices do not follow it. This should be made compulsory and employees should be motivated to come forward and voice against such harassment.
Self-Defense Education in techparks/ colleges/ schools:
With all the securities and facilities around still we cannot be safe always. As self-help is the best help, self-defense is the best form of safety every women can have. We all know this but tend to push it at back of our minds due to other deadlines and works, and think of it only when we are in ugly situations. Conducting Self-defense sessions in techparks, colleges and schools will make sure all the women make the most out of it without sacrificing other commitments. Corporates and education institutions have to pay attention towards this.
There are so many other problems too which women in our city face. But I feel safety of the women inside and outside home is most important.

Working woman is considered independent, but until she is living in fear she is not completely independent.

If women are not safe, they cannot explore their abilities to the fullest. We live in the technology hub of India, there are hundreds of MNCs here, if here women are not safe then what a shameful picture of our nation we are showing to this world. Every morning when I get up and leave for work I should feel motivated about my work and not worried about my safety. Let's work towards making this city the safest city for women in India. Safe Bangalore is the Bangalore we all want for us, Safe Bangalore is the Bangalore for women.